2
Dec
Pizza Marketing Top 10 List
For all you pizza people out there, this is a great read from Pizza Today. PizzaMan Dan's 10 most important things he has learned in the Pizza business.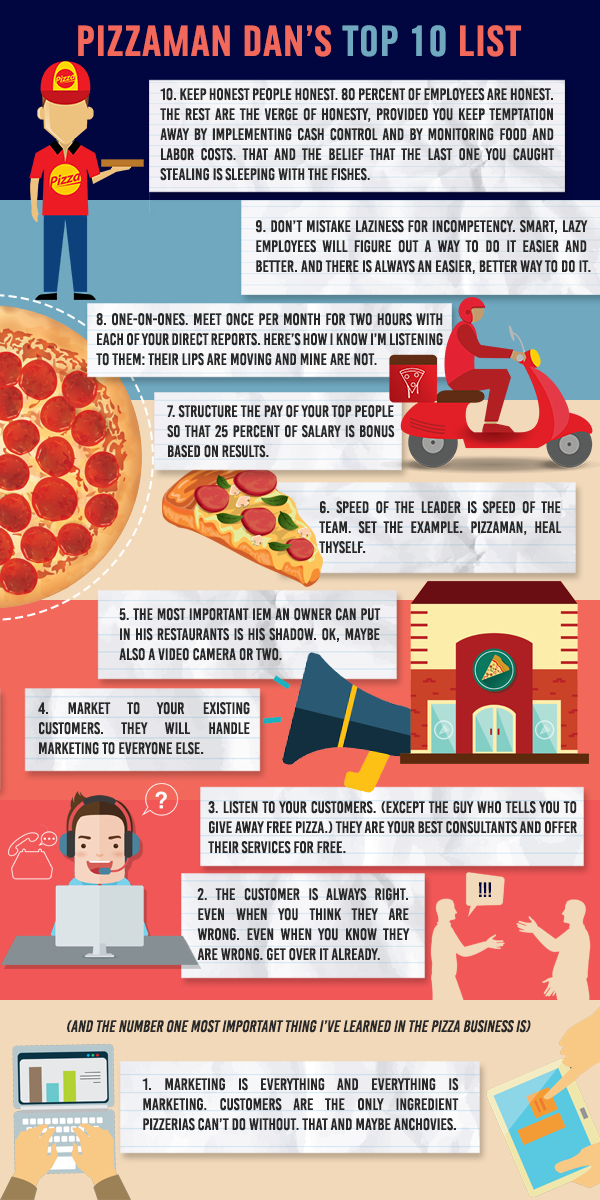 Pizza marketing top 10
I think PizzaMan Dan is a wise man, especially when it comes to his #1 thing he as learned in the pizza business:
"Marketing is everything and everything is marketing. Customers are the only ingredient pizzerias can't do without. That and maybe anchovies."
I personally like anchovies on my pizza, but he absolutely correct when it comes to marketing! If you are ready to dive into digital marketing for your pizza business, check out this quick pizza marketing video to I put together that shows you some of the cool things we can help you with on Facebook.
Want to find out more? Call me at 888-828-9826 or email info@getglobalassist.com