2
Dec
Social Media for Realtors – How To Make Your Social Media Posts Shareable
Are you maximizing your social profiles to connect with current, old and potential clients? Maybe you manage your own Facebook page or are blogging often, but how do you know your posts are reaching your target audience. Here are some great tips from Brandon Doyle over at YPM Lounge,  REALTOR® Magazine.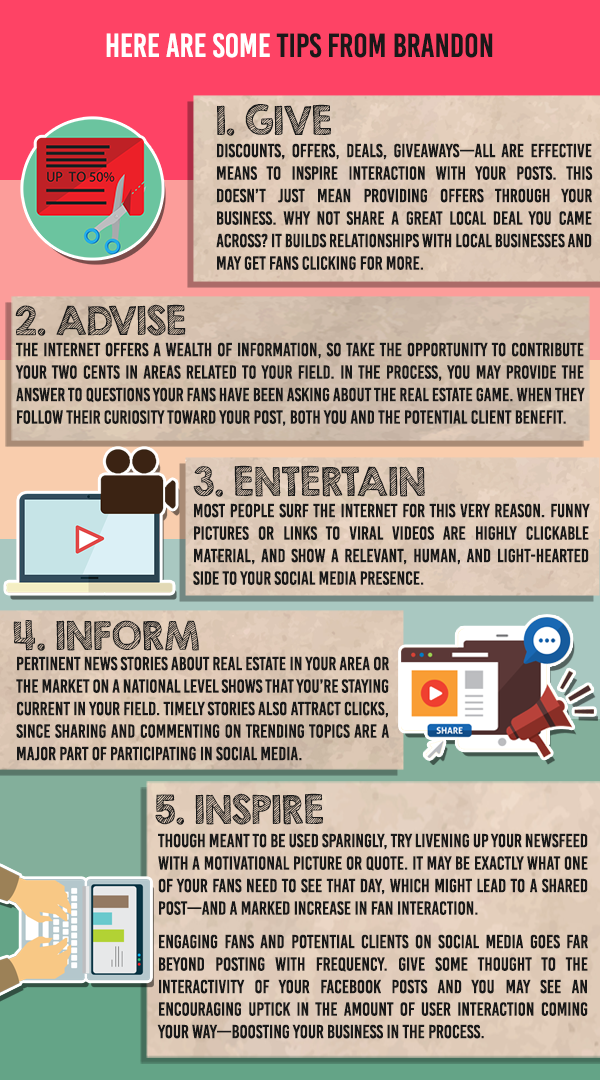 Social Media Marketing For Realtors
I would have to add that a well thought out campaign and targeted ads to reach your audience is very important as well. If you are not sure you getting all these points across or you might find yourself busy and not communicating consistently with your audience, check out our comprehensive social media packages starting at $99 per month!